July 24: Teen Writing Workshop Hosted by Jean Rae Baxter, Hamilton, ON
Release Your Inner Writer for Teens!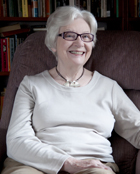 Take part in a writing workshop for teens with Hamilton's Jean Rae Baxter. She is the author of the teen trilogy The Way Lies North, Broken Trail and Freedom Bound.
Learn how to express yourself through short stories, poems, letter writing and other forms of writing. This will prepare you to participate in the Hamilton Public Library's Power of the Pen, teen pen pal program and give you an edge over your competition.
All materials will be provided.
The event takes place on Tuesday, July 24 and will start at 2:00 p.m.
Terryberry Branch
Hamilton Public Library
100 Mohawk Road West
Hamilton, ON
L9C 1W1
This entry was posted on Tuesday, June 5th, 2012 at 12:08 pm and is filed under
Events
.