Metikosh, Anne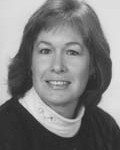 Anne Metikosh
Ronsdale books by Anne Metikosh:


Anne Metikosh, who was born in Quebec, lived for a time in the Northwest Territories and has come to know the Canadian wilderness at first hand. She now makes her home in Calgary, Alberta, where she lives with her husband and their daughter, and where she makes time to pursue her love of horse riding.
Anne is the author of three novels. The first is Terra Incognita, a YA novel published by Ronsdale in 2000. The second is Undercurrent (2005), an environmental mystery novel. The third is Chance (2008), about the Second World War.