Braun, Connie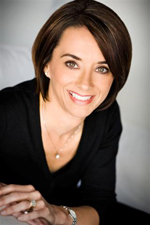 Connie Braun
Ronsdale books by Connie Braun:
Connie Braun is a first-generation Canadian born and raised in the Fraser Valley. She is an emerging writer whose work has most recently appeared in Half in the Sun: Anthology of Mennonite Writers (Ronsdale) and in the Mennonite literary journal, Rhubarb.
In both her academic work at the university and in this Mennonite memoir of creative nonfiction, Braun focuses on the second-generation narrative voice as witness. She has published short stories, poems and reviews in various publications. Married and the mother of three young-adult children, Connie now makes her home in Vancouver.