Hurdle, Crystal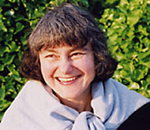 Crystal Hurdle
Ronsdale books by Crystal Hurdle:
Crystal Hurdle was born in Zwiebrucken, Germany and grew up in Ottawa, Ontario and Victoria, British Columbia, where she obtained a BA and MA in English. Since 1985 she has been teaching Creative Writing and English Literature and Composition at Capilano College in North Vancouver.
Her poetry has been widely published in Canadian journals, including Canadian Literature, The Dalhousie Review and The Capilano Review. As a featured speaker, she read a number of her Plath/Hughes poems at the international Plath Symposium at the University of Indiana in the fall of 2002. With her husband she presently makes her home in North Vancouver.