Rhenisch, Harold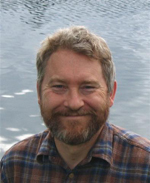 Harold Rhenisch
Ronsdale books by Harold Rhenisch:


Harold Rhenisch has published eleven collections of poetry, including Taking the Breath Away (Ronsdale, 1998), a novel, Carnival, about a boy coming of age in wartime Germany, and two books of bio-regional essays. The latest, Tom Thomson's Shack, was nominated for two BC Book Prizes. He recently received the ARC 2003 Poem of the Year award.
He studied drama and writing in Victoria, farmed in the Okanagan, and has represented Canadian poetry in England. He lives in 150 Mile House, B.C.