Yates, J. Michael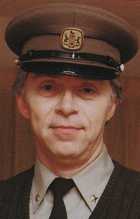 J. Michael Yates
Ronsdale books by J. Michael Yates:


Born in 1938 in the Ozark Mountains of Missouri, J. Michael Yates is a legendary figure in the world of international letters, to which he has contributed an important body of fiction, poetry, and drama. His work has been translated into fourteen languages and has appeared in hundreds of periodicals and anthologies around the world.
Yates taught at various universities in the United States and Canada, including five years at the University of British Columbia. He eventually left the academy to pursue other interests, among them book publishing, advertising, broadcasting, photography, and computer programming. He has also worked as a powder monkey, logger, motorcycle racer, print salesman, and correctional officer.
Yates has won numerous prizes in several genres over the years, including a Major Hopwood Award for Poetry and a Major Hopwood Award for Drama. His Schedules of Silence won the Writers' Choice Award for 1987 in Canada.