Jones, Joseph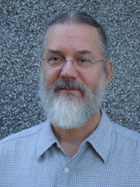 Joseph Jones
Ronsdale books translated by Joseph Jones:


Joseph Jones, librarian emeritus at the University of British Columbia, has engaged with books as reader, collector, cataloguer, reviewer, bibliographer, historian, typesetter, publisher — and now translator. He is the author of Reference Sources for Canadian Literary Studies.
Jones has long been interested in Aquin's life and works. A thematic quest that has extended over three decades led him to uncover this novella in its original manuscript form. Jones lives in Vancouver, BC.