Plaskett, Joseph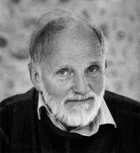 Joseph Plaskett
Ronsdale books by Joseph Plaskett:


Born in 1918 in New Westminster, British Columbia, Joseph Plaskett studied with some of the most prominent Canadian painters of the time. B.C. Binning, Jack Shadbolt, Lawren Harris, A.Y. Jackson and Jock Macdonald all encouraged the young Plaskett to pursue his talent in painting.
Plaskett's early abstract paintings were influenced by Clyfford Still at the San Francisco School of Fine Art and Hans Hofmann in New York, but he soon moved beyond what he came to see as the sterilities of High Modernism. In Paris, in the 1950s, he created a personal style that provocatively returned to the Old Masters to incorporate a sense of Western history, but which gave a contemporary look and feel to his subjects.