Maillard, Keith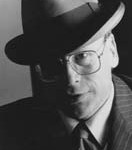 Keith Maillard
Ronsdale books by Keith Maillard:


Keith Maillard was born in Wheeling, West Virginia, attended a military high school and West Virginia University. Having read On the Road at an impressionable age, he spent several years hitch-hiking throughout North America. In Boston, he was active in the movement against the Vietnam war; he emigrated to Canada in 1970 and became a Canadian citizen in 1976.
He has been a contributor to CBC Radio, a freelance photographer and journalist, and a designer of distance education courses; he is currently a Professor at the University of British Columbia where he teaches creative writing.
Maillard is the author of thirteen published novels; one of these, Light in the Company of Women, was short-listed for the Ethel Wilson Fiction Prize, and another, Motet, won it. His poetry has appeared in The Fiddlehead, The Malahat Review, The Antigonish Review, and Poetry Canada. He currently lives in Vancouver with his wife and two daughters.