Lush, Laura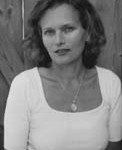 Laura Lush
Ronsdale books by Laura Lush:
Laura Lush lives in Toronto where she has been teaching English as a Second Language in the School of Continuing Studies at the University of Toronto. Prior to this, she taught business English to Japanese Engineers in Japan for four years. She has a MA in English and Creative Writing from the University of Calgary. She also attended the Banff Centre's May Studio, where she won the Bliss Carman Award for Poetry in 1987.
Lush's first book of poetry, Hometown, was nominated for a Governor General's Award in 1992. She has read in many venues across Canada, including the 1994 Vancouver International Writers Festival. The First Day of Winter is her third book of poetry and the first two sections of the work tied for second place in the 2001 CBC Literary Awards. Her first collection of fiction, Going to the Zoo, was published by Turnstone Press.