Kahn, Leon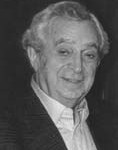 Leon Kahn
Ronsdale books by Leon Kahn:
Leon Kahn was born Leon Kaganowicz in 1925 in Eisiskes, Poland, near present-day Vilnius, Lithuania. During the war he fought in eastern Europe with the partisans against the Nazis. In 1948, lone survivor of his family, he immigrated to Vancouver, where he made a living in various small business enterprises until he became a successful real estate developer, first with Block Brothers and then with his own company.
Kahn was noted for his humility, his contributions to the Jewish community and his work as an anonymous philanthropist. He died in 2003, leaving his wife, two sons and daughter.