Charles, Norma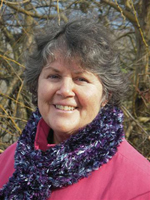 Norma Charles
Ronsdale books by Norma Charles:
Norma Charles is the author of many books for children including the Moonbeam Bronze Medal Award winner The Girl in the Backseat, and the Chocolate Lily Award winner All the Way to Mexico.
As a young girl Charles attended school in New Westminster and enjoyed ice skating at Queen's Park Arena, where she was thrilled to see the famous ice skater Barbara Ann Scott skating as Canada's Sweetheart in the Hollywood Ice Review. Norma now lives in Vancouver, British Columbia.
For more information on Norma Charles and her work, take a look at her website.