Minden, Robert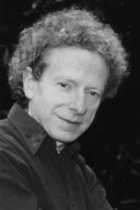 Robert Minden
Ronsdale books with photographs by Robert Minden:
Steveston (by Daphne Marlatt)
Robert Minden is a photographer, storyteller and composer. After teaching sociology at several universities, he turned to the still camera for a more intuitive inquiry. The Steveston photographs soon followed. His recent photographs, a series on artists, accompanies his contemporary journey as an experimental musician/composer. He lives in Vancouver.