New, William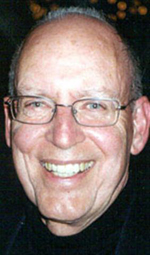 William New
Ronsdale books by William New:


William New is one of Canada's outstanding men of letters: well known for his children's books — Vanilla Gorilla, Dream Helmet and Llamas in the Laundry — his adult poetry, his writings on Canadian and postcolonial literature, and his literary criticism (some 30 volumes).
He is on the editorial board of the New Canadian Library and the editor of the monumental Encyclopedia of Literature in Canada (U of Toronto Press). For many years he was the editor of the journal Canadian Literature, and he is presently on the board of the New Canadian Library. He is Professor Emeritus of English and Canadian literature at the University of B.C. He lives in Vancouver.