Philip Resnick launches Footsteps of the Past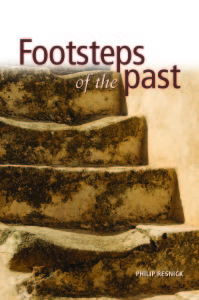 Please join UBC Professor Emeritus Philip Resnick in launching his new poetry collection, Footsteps of the Past– poems that probe the cultural and political underpinnings of the modern human condition with cool detachment and relentless honesty.
The launch will take place at Green College, UBC, on Monday, September 21st at 5:00 pm. Refreshments will be provided.
Green College, UBC
6201 Cecil Green Park Rd,
Vancouver, BC
For more information, please contact Ronsdale Press at (604) 738-4688 or ronsdale@shaw.ca.