Serge Alternês & Jim McDowell Win IPPY Awards
We are pleased to announce that two Ronsdale Press titles have won Independent Publisher Book Awards (IPPYs):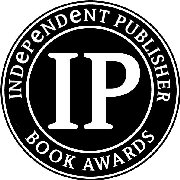 Conducted annually, the Independent Publisher Book Awards honour the year's best independently published titles from around the world. The awards are intended to bring increased recognition to the thousands of exemplary independent, university, and self-published titles published each year.
Live Souls presents 210 of the numerous photos that Alec Wainman took in the midst of the Spanish Civil War, and his personal story of his time as a volunteer member of the British Medical Unit. Until the present only a small number of his photos have appeared in a few historical books, where they have been valued for their insight into the troubled period. After much research by Serge Alternês, the entire corpus of the photos was discovered — in excellent condition.
In Live Souls, Alternês has selected the best of these photos and imparted valuable detail with his introduction, captions to the photos, a timeline, as well as an overview of the international implications of Spain's civil war from a contemporary perspective. Alec's photographs and story bring revolutionary history to life, offering a complement to what George Orwell described in Homage to Catalonia and what the volunteer medical teams achieved with Drs. Norman Bethune and Reginald Saxton. Alec's humanitarian ideal as an apolitical Quaker persuaded him to volunteer in August 1936 at the outbreak of the war to defend the ideals of liberty. His lens reflects his compassion for the citizens, volunteers and the civil war itself. The story and photographs keep the souls of the Spanish citizens and volunteers alive. More information here.
Jim McDowell's new biography of the little-known Spanish explorer José María Narváez, reveals his significant discoveries during the European exploration of what is now Canada's Pacific Northwest Coast. Narváez was the first European to investigate a Russian fur-trading outpost in the Gulf of Alaska in 1788. The following year he became the first Spaniard to reconnoitre Juan de Fuca Strait. In 1791, he charted the interiors of three large inlets on Vancouver Island's West Coast, discovered a vast inland sea to the east (today's Salish Sea), mapped the entire gulf, made first contact with Aboriginal peoples in the area, and found the site of what became western Canada's largest city — Vancouver, British Columbia. Narváez also undertook diplomatic missions around the Pacific Ocean, charted the waters of the Philippines, and engaged extensively in the political upheaval that transformed New Spain into Mexico between 1796 and his death in 1840. More information here.
This entry was posted on Monday, April 18th, 2016 at 12:58 pm and is filed under
Blog
.