Monday, March 12th, 2012
School District #73 annually hosts the Young Authors' Conference for all Grade 4 to Grade 12 students in the Kamloops / Thompson District.
Norma Charles, award-winning author of Run Marco, Run, is honoured to be giving three sessions on "Being an Author" to students in grades 4 to 7.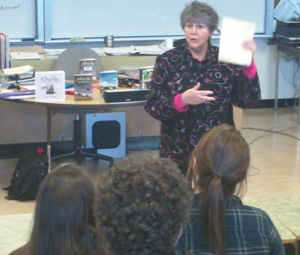 The conference will be held at at the Thompson Rivers University on May 4, 2012.