Harrison, Eunice M. L.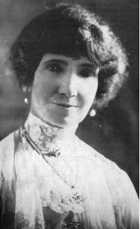 Eunice M.L. Harrison
Ronsdale books by Eunice M.L. Harrison:
Eunice M. L. Harrison was born in 1860 and moved with her family to British Columbia in 1864, first living in New Westminster. Four years later they moved to Victoria, where Harrison attended private school, completing her education at Mrs. Fellows' Finishing School. In 1880, she married promising lawyer Eli Harrison, who became County Court Judge for Cariboo and Lillooet shortly after the marriage.
In 1945 Eunice Harrison constructed her memoir, drawing on diaries she had kept over the years, her husband's writings, and other materials. Harrison died in 1950, but her son, Herschel, published the memoir in Northwest Digest as a serial between 1951 and 1953.