Tremblay, Michel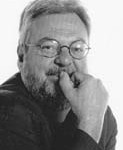 Michel Tremblay
Ronsdale books by Michel Tremblay:
The City in the Egg (translated by Michael Bullock)


Michel Tremblay, Quebec's most well known author, was born in 1942 on rue Fabre in the Plateau Mont-Royal section of Montreal. He first became famous with his play Les Belles-Soeurs. This was followed by a full cycle of plays, which includes the much-played Hosanna. His novels include The Fat Woman Next Door is Pregnant and The First Quarter of the Moon.