Sutherland, Robert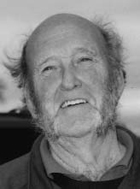 Robert Sutherland
Ronsdale books by Robert Sutherland:


Robert Sutherland is one of Canada's most successful YA novelists, having already published 13 novels, mainly with Scholastic and HarperCollins. He has received numerous nominations and prizes for his fiction. His novels have been translated into French, Norwegian, Swedish, German and Korean.
Survivor's Leave developed from Sutherland's experience during WWII when he served as an anti-aircraft gunner on a Loch Class frigate (HMCS Loch Morlich). When his ship was in dry dock in London for repairs, he experienced the German V-1 bombing. He now lives in Westport, Ontario.